USE SHOP CLICK DRIVE TO GET YOUR NEXT VEHICLE ONLINE
Now you can use your keyboard to take the keys to your next GM vehicle. We call it Shop Click Drive and it really is that simple to shop for and purchase your next vehicle - from the comfort of anywhere, anytime.
It only takes a few minutes and saves you time at the dealership. See how it works below or click search inventory to get started. You're under no obligation until you sign.
CONVENIENT
From the comfort of anywhere, you can shop and buy 24/7 from actual dealer inventory
SAVE TIME
Complete the process online and view items needed at signing before scheduling a time and place to take delivery
NO SURPRISES
Estimate both payment and trade-in value and review current incentives and offers while clearly seeing pricing costs and fees
HOW IT WORKS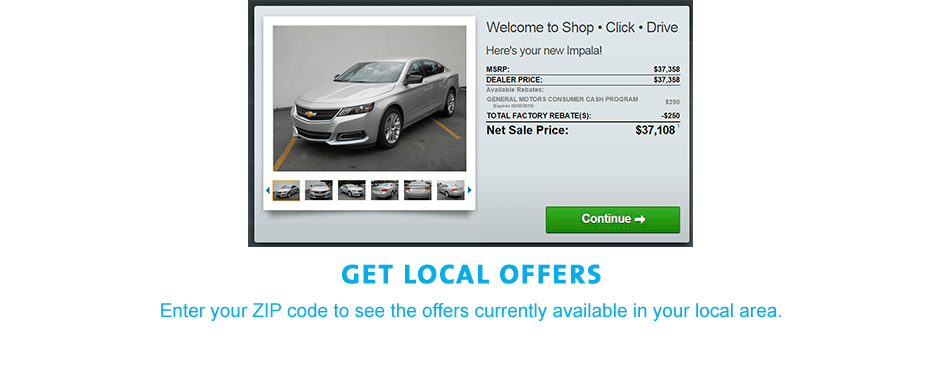 FAQs