Keep Your Car Battery In Good Shape with Battery Service at ​​Sierra Chevrolet of Monrovia, CA
Whether you drive a Colorado, a Camaro, a Blazer, or any of the other amazing vehicles in the Chevrolet lineup, your Chevy has a battery that is vital for getting your vehicle going. The alternator generates electricity, which it sends to the battery to be stored. When you start your Chevy, the battery sends some of this electricity to the starter to enable it to crank the engine. As you can see, it's best to keep your battery in top shape -- and to replace it before it dies! Whatever battery service your Chevy needs, come to ​​Sierra Chevrolet of Monrovia near Covina and West Covina, California.
Genuine ACDelco Batteries at Sierra Chevrolet of Monrovia
When your Chevy needs a new battery, only the best will do! At Sierra Chevrolet of Monrovia, we stock ACDelco batteries that have been approved for use by General Motors. These batteries are suitable for various applications, so you can find the battery best suited to your Chevy model's needs. A warranty covers these batteries, so you can trust them to last. Once you've found the right one of our excellent ACDelco batteries, our technicians can install it for you.
Battery Testing and Inspection
Even high-quality ACDelco batteries won't last forever; they will slowly lose their ability to hold a charge as time passes. Certain things can cause your battery's lifespan to become shorter, including excessive heat. Since a dying battery doesn't always give off obvious signs that it is nearing the end of its life, we recommend that you have your battery tested at Sierra Chevrolet of Monrovia. Of course, you can also have the battery tested if it's showing signs of age. Our technicians will test the battery and the charging system, cleaning any buildup of corrosion that they may find on the terminals and tightening any loose connections. They will finish by power-washing the engine compartment.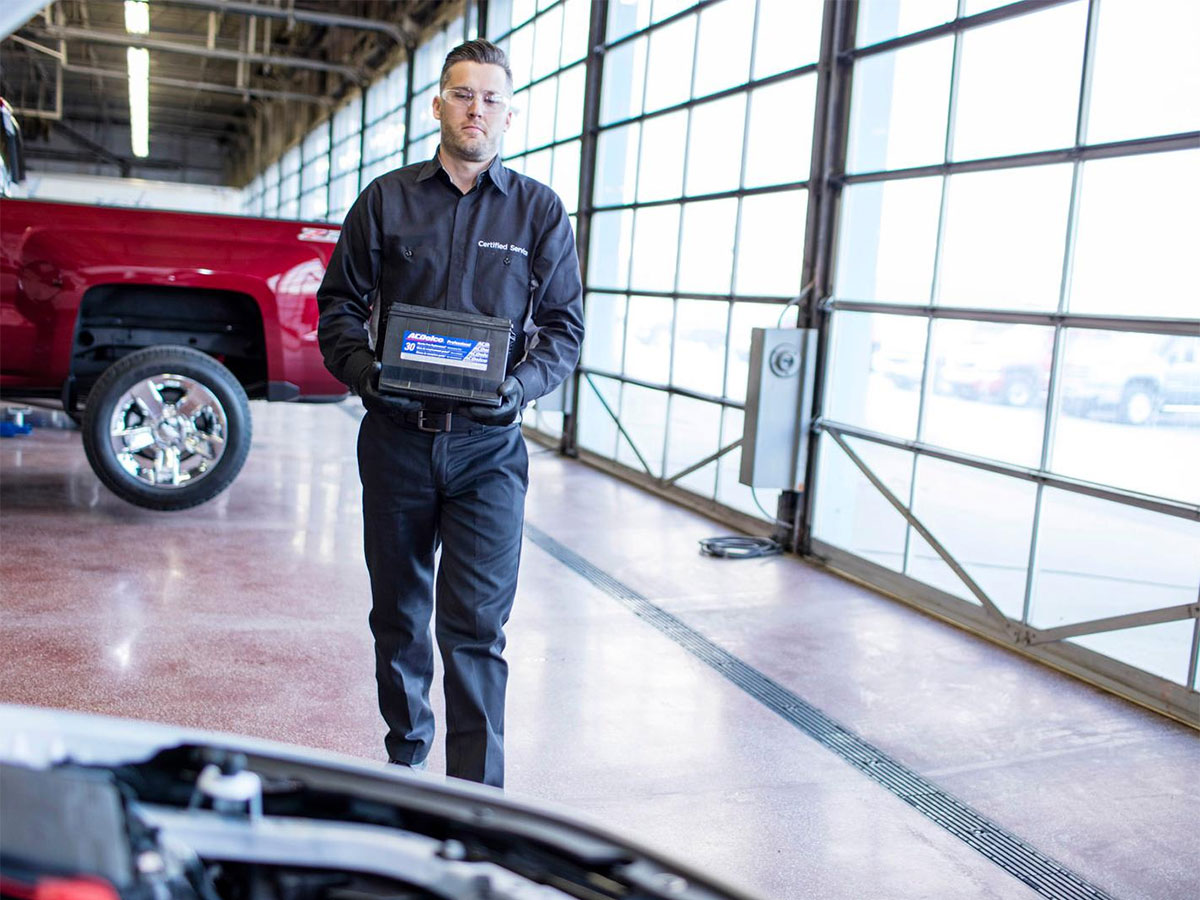 Schedule Battery Service at Sierra Chevrolet of Monrovia Near Azusa and Baldwin Park, CA
Battery service is usually quick and easy, so you can stop by and use the express service lane at Sierra Chevrolet of Monrovia without even needing to make an appointment beforehand! If you'd rather schedule service, you can call our service center or use our online scheduling tool. We look forward to helping you keep your Chevy going at Sierra Chevrolet of Monrovia, California.
Schedule Service