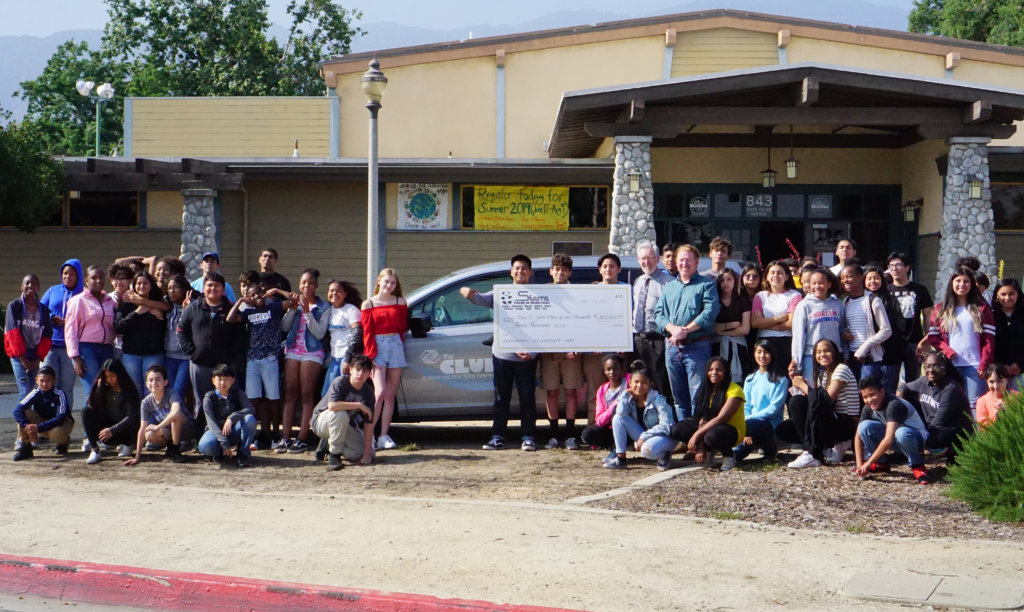 Giving back goes a long way! 
Sierra Chevrolet is proud to be a sponsor of the Boys and Girls Club of the Foothills and recently donated a check worthy of $30,000 to help provide resources for the club.
We are excited to contribute to this program that continually ensures that all children have access to quality programs and services at an affordable cost.
This donation is just one example of how Sierra Family of Dealerships is dedicated to helping the causes our community cares most about.
The Boys and Girls Club of the Foothills is a youth development strategy that builds self-confidence and self-esteem while fostering a sense of belonging, competence, usefulness, and influence.
We look forward to seeing the positive impact this donation will have on our community and the future leaders of the San Gabriel Valley.